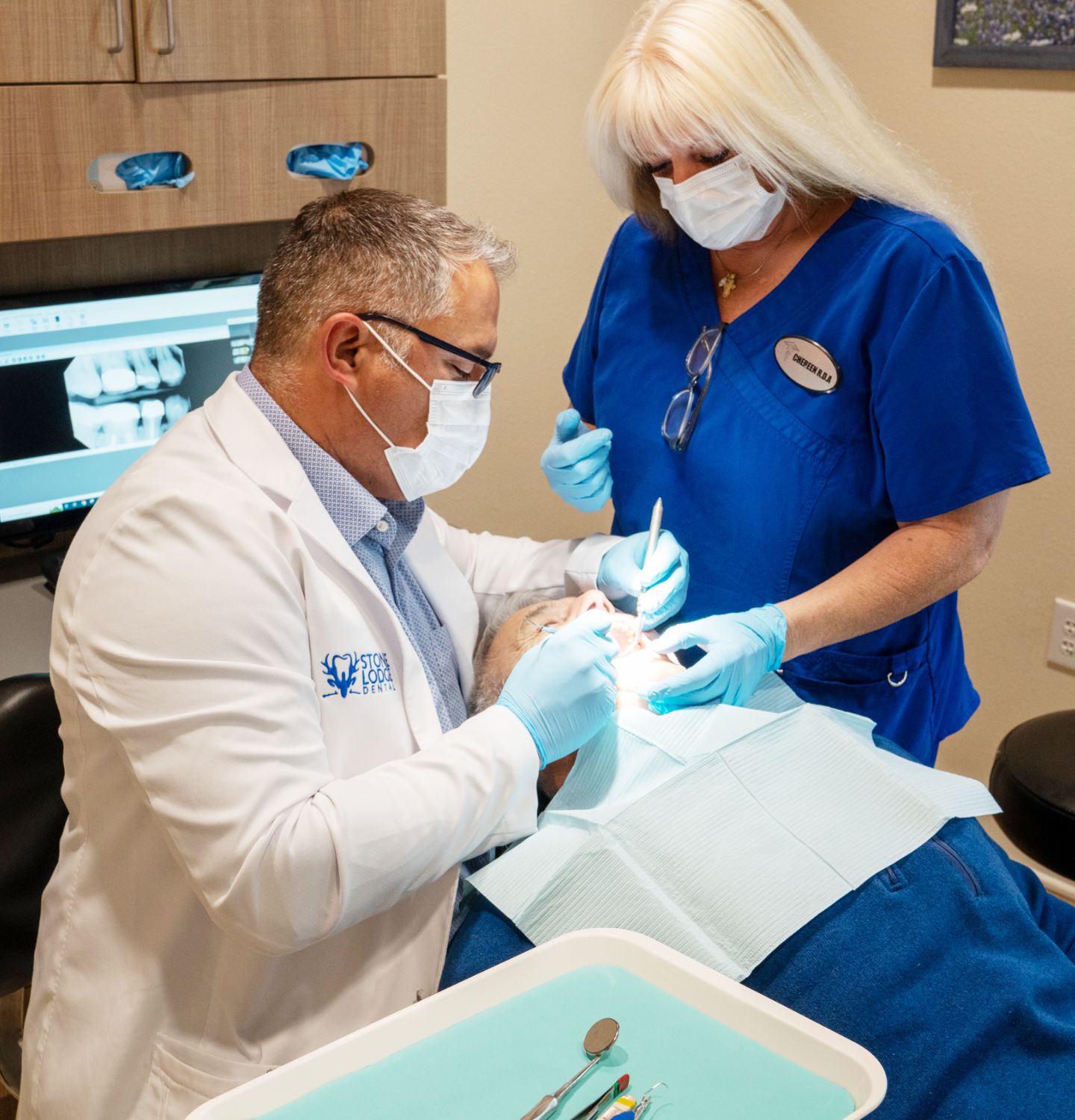 EXPERIENCE A PERSONALIZED SMILE DESIGN at Stonelodge Dental
You've never experienced dental care like this before! At Stonelodge Dental, we offer the expertise of a full oral hospital with the care and concern of family. Mckinney Dentist Dr. Ernesto Prida and his experienced team can meet all your dental needs, from addressing simple cavities and providing routine checks to offering complex procedures, sedation, braces, and more.
We take the time to do a detailed examination and educate you on your oral care. You'll know exactly what treatments you need, and what's just optional. We're dedicated to transforming your dental health so you and your family can smile even wider.